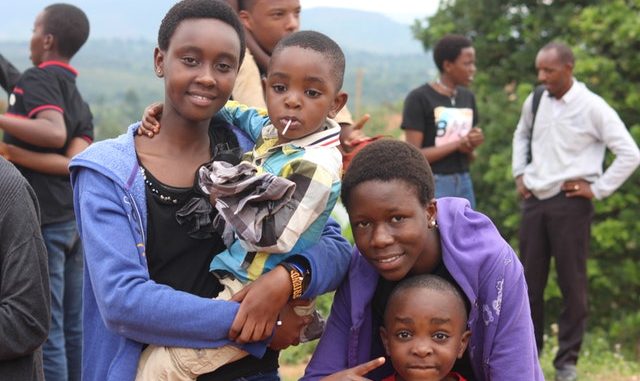 Opening Insights: Community Power in the Micro and Macro
We are not pursuing Artificial Intelligence to beat humans...
we are pursuing AI so that we can empower every person and institution that people build with tools of AI
so that they can go on to solve the most pressing problems of our society and our economy...
SATYA NADELLA
Microsoft Ignite Sept. 2016
Inspired by the vision and direction of Satya Nadella's 2016 Ignite address, a group of Microsoft Partners actualized his dream. Driven by AwareComm®, a quad Gold Research and Development Partner, together with a handpicked group of elite Microsoft Partners, the first Teams Collaboration App (Co-Lab™) was created. It was created with a technology that started on the desktop and now reaches to the Microsoft Cloud.
August 2018 marked another milestone as an international panel met, led by Satya. The panel conversation focused on how we as individuals, teams and organizations, can create an environment where everyone can do their best work. Satya stated, "At Microsoft, we strive to embody a growth mindset – a continuous practice of learning, renewal and having the courage to confront our own fixed mindsets. This means fostering a culture that is diverse and inclusive and values the unique perspectives and experiences of each individual."
On August 20th, 2018, two men from opposite ends of the earth met. They connected online in the International AwareComm Collaboration Laboratory (Co-Lab™), hosted aboard the Midnight Sun, a 68 ft. sailing vessel and the first AwareComm Co-Lab Institute™.
The meeting that transpired between AwareComm® and BOSCO Uganda solidified the collective intent of providing and supporting community development, collaboration, unity, solidarity and empowerment for the people of Uganda and Africa.
The meeting validated the necessity of a collaborative solution that defines and supports both a micro and a macro approach to community development, empowerment and sustainability.
Using the AwareComm Co-Lab™ platform, a blend of technology, methodology, human understanding and data science, they joined in a union of passion, purpose, skill and wisdom. The one man, a wise old Viking, Dr. Richard Jorgensen; the other man, a young passionate community and technology leader dedicated to people and communities of Africa, Tonny Okwaonga.
Tonny, wielding the power of BOSCO Uganda, a national organization with ties to international partners and resources, is responsible for 1.7 million people in his country, 32 community centers and growing.
Working in solidarity with residents of northern Uganda BOSCO supports the recovery from decades of conflict and displacement. Their work helps communities turn isolation and aid-dependency into self-advocacy through the use of innovative and collaborative ICT [Information and Communications Technologies] technologies and entrepreneurial uses of micro-scale electricity.
He is facing the cultural challenge of adversity as it impacts sustainable community development – rectified by true collaborative interventions from the bottom-up.
Dr. Jorgensen, wielding the power of the Microsoft Partner Network, is a shepherd for humanity's leaders – transitioning adversity to diversity through AwareComm Co-Lab™ collaboration.
This was not the first time they had met, and it certainly would not be the last. They joined hands across time, continents, oceans and cultures. Their differences were embraced with attention, respect and appreciation. Using a unique proprietary Socratic Process, a sense of equal but different, laid the foundation for a partnership of true followship-leadership to evolve and flourish.
Informational Insights: Collaborative Community Empowerment
We work everyday for the vision of open and peaceful rural communities,
empowered to face a technology-rich future that sustains heritage,
strengthens rights, and spawns entrepreneurial efforts that improve the world.
BOSCO UGANDA VISION
Community organizations like BOSCO Uganda are dedicated to providing grassroots initiatives and interventions for the upliftment and long-term development of their communities.
The challenges are often to find interventions that:
Maintain the community identity
Support the development of the community – without diluting or destroying the community's identity
Create sustainable community applications and platforms of social, educational and economic growth
Develop strategies interventions and to ensure self-funding, self-perpetuating and self-regulating communities
Engage community collaboration across communities, tribes and countries
Working in collaboration with BOSCO Uganda, AwareComm's Co-Lab™ platform offers the technology, methodology, human understanding and data science resources to support community uniting/bonding. Together we support communities with a  grassroots approach, providing strategies and interventions to support the individuals and their community. This approach also supports cross-pollination of communities  – bridging adversity and supporting diversity, commonality and compassion.
The AwareComm® and BOSCO Ugandan Mission: Our collective community mission is to strengthen commonness and provide communities with the ability to have the right to be 'different but equal' – providing the ability to transcend adversity to healthy diversity. 
Micro and Macro Community Engagement
Many organizations focus on the micro or the macro community development. Few organizations offer an integrative collaborative solution that provides a bottom-up (micro) and a top-down (macro) approach.
The AwareComm Co-Lab Institute™ provides a top-down (macro) community approach, which is delivered via bottom-up (micro) Community Co-Labs™. The Co-Lab Institute™ allows us to have commonness of intention, while the community Co-Labs™ allow us to have commonness and diversity of application.
Micro Community Development Co-Lab™: a grassroots community mission that is needed from the bottom-up. It supports diversity being embraced at the grassroots level thus, overcoming adversity and differences by establishing environments of  'different but equal.'
Macro Community Development Co-Lab Institute™: an overall big picture vision that leaders want to achieve. It supports the standardization of philosophy between the micro Community Co-Lab™, as well as the macro (big picture) Co-Lab Institute™. This ensures a macro approach (intention) is achieved, while ensuring grassroots community voices, interventions and engagement are heard, understood, applied and empowered. The Co-Lab Institute™ allows for the overall objective to be achieved without creating rules and disciplines on a micro level.
Possibilities of Consideration: Be the Change
Successful leaders do not do anything coming from power.
Successful leaders take action coming from a place of integrity and clarity of
what is, what is believable and what is achievable.
Rather than preaching, they walk a path and seek to
'be the change they want to see in the world.'
True leaders lead by example. True leaders lead by followship-leadership.
True leaders bring solutions and raise others up,
with faith and humility – knowing we get what we give.
RICHARD JORGENSEN
Tonny's passion for community grassroots development is profound. The depth of his partnership with AwareComm®, the Co-Lab™ and his people, along with a commitment to humanity, is not only witnessed in his eloquent words, but demonstrated by his footsteps.
Tonny and Fr. Santo (a distinguished Pastoral Priest and founder of Uganda's Tochi Youth Resource Centre) are co-leaders of the Ugandan Community Empowerment Co-Lab™. They are focused on transforming and empowering a once beaten and abused region, population and country, with the truth. Working with powerful partners within businesses, organizations and schools, Co-Labs™ provide the eFabric to gently weave a tapestry of spiritual principles and philosophies into the hearts and minds of the people – providing empowered, scalable and deliverable solutions for all generations.
What if you could be a part of cultural transformation?
What if you could be a part of empowering your organization, community and country?
What if you could be a part of the social, economic and cultural growth and empowerment of your world?
What if you could do something to reverse the addiction problems within businesses, communities and schools?
What if you could create value for your people, employees, families, organizations, communities and country?
What if you could share your wisdom, insight, knowledge and experience to help educate others?
What if you could be a part of a solution to unite and support people in developing collective and individual sentience?
Add Your Insight: Living Your Passion…
Never doubt that a small group of thoughtful, committed citizens can change the world;
indeed, it's the only thing that ever has.
MARGARET MEAD
Let's start listening and let's start giving.
We share a common cause and love. There are many like us.
The question is not why to explore the Uganda Community Empowerment Co-Lab™, the question is why not? Let's unite and give back to our organization and communities not in words, but in action!