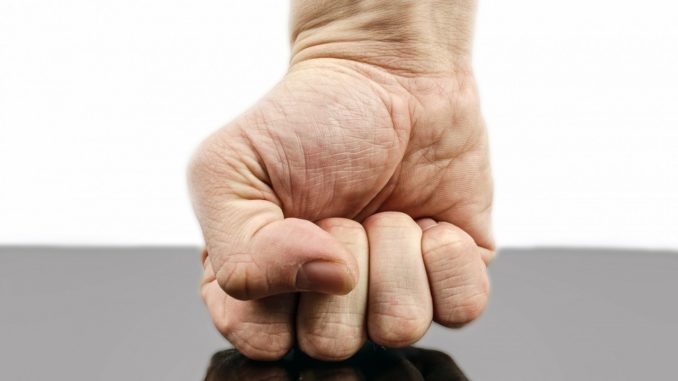 Opening Insights: Reality, Because it's Real
How many legs does a dog have if you call the tail a leg?
Four.
Calling a tail a leg doesn't make it a leg.
ABRAHAM LINCOLN
Do you support the censorship of views that don't match your own?
The Nazi party did. They killed those who disagreed.
Do you support the silencing of journalists and authors whose message may offend a hundredth of a percentage of the general population?
Google, Facebook, Twitter and Amazon do. They block and ban voices that don't match their agendas.
Though it may be private, when an organization has amassed a level of power by which to influence the thoughts and opinions of its stakeholders as well as to shape the culture of a nation it automatically has taken on the responsibility to be just. Otherwise it should not be at all.
Informational Insights: Shoot the Messenger
The following article was published by The Blaze, "one of the nation's largest independent media companies." It was written by PHIL SHIVER, staff writer for The Blaze.
Conservative publisher claims Amazon banned ads for book about how transgenderism is harming young girls

The book may cause people to 'question sexual orientation'

A well known conservative publisher is claiming that retail giant Amazon suspended an ad campaign ahead of the release of one of its books that details how transgender ideology is harming young girls.

Regnery Publishing told Fox News on Sunday that they could not buy ad space on Amazon to promote "Irreversible Damage: The Transgender Craze Seducing Our Daughters," written by Wall Street Journal columnist Abigail Shrier.

In an email allegedly sent to Regnery last Thursday, Amazon's advertising support service explained its decision to block the ads, saying, "[the book] contains elements that may not be appropriate for all audiences, which may include ad copy/book content that infers or claims to diagnose, treat, or question sexual orientation. Hence, this campaign will not be allowed to be advertised."

In a statement, Regnery said: "The cancel culture has made it clear that it despises diversity of opinion, and it will not tolerate science, data, facts, or anything that contradicts the approved narrative."

Shrier, a graduate of Yale Law School who frequently writes about the dangers of the transgender movement at WSJ, posted about the news on her Twitter Sunday, writing, "apparently, you're allowed to promote gender ideology; you're just not allowed to question it."

'Amazon just blocked my publisher from advertising my book, IRREVERSIBLE DAMAGE. Apparently, you're allowed to pr… https://t.co/dSykNM5IYz— Abigail Shrier (@AbigailShrier) 1592712230.0'

The book's blurb on Amazon says that Shier "has dug deep into the trans epidemic, talking to the girls, their agonized parents, and the counselors and doctors who enable gender transitions, as well as to 'detransitioners' — young women who bitterly regret what they have done to themselves."

In the book, Shier examines the medical and psychological injury often caused to teenage girls who adopt a transgender lifestyle and undergo a physical transition.

A Regnery spokesperson told Fox News that "Amazon is one of our most important ad platforms" and the inability to advertise on the site "would be a significant hit to our promotional efforts."

On its Twitter account, Regnery noted how Amazon appears to have taken a side on the issue:

'But if you're a college fball coach who wears a conservative tshirt, an editor at the @nytimes who runs an opinion… https://t.co/U8AMtmxEPp— Regnery Publishing (@Regnery) 1592713149.0'

The Christian Post reported that Regnery has reached out to Amazon to appeal, but that the retail giant has so far not updated its decision.

https://www.theblaze.com/news/amazon-bans-ads-transgender-book
This article originally appeared on Jun 24, 2020 in THE BLAZE: Conservative publisher claims Amazon banned ads for book about how transgenderism is harming young girls
Possibilities for Consideration: The Enemy
If I should say something that you disagree with, I would like very much that we enter into polite discussion for which each of us will step onto the path of learning. You may hold the key to helping me discover the things that I didn't know that I didn't know, and vice versa.
In the backwards politically correct climate of the United States if you want to talk about reality or disagree with the nonsensical then you have just become the enemy. Talk about the facts at your own peril. America is no longer a country for people who make sense.
That is... unless you are fed up with the nonsense and wish to punch every brainwashed, foaming-at-the-mouth crybaby directly in their sneering face.
America needs citizens who are willing to do something about its enemies, both foreign and domestic. If you share this sentiment and are interested in organizing with others of like mind, to gain the resources, intelligence and strategy to make a change, then consider joining a Collaboration Laboratory (Co-Lab™).
Add Your Insight
Take a moment and examine…
As you reviewed the material above, what stood out to you?
What is the potential impact, economically and/or socially?
What action is needed to stop or support this idea?
You may want to consider whether you:

want to be aware of,
should become supportive of,
would want to be active in this topic?
I have been impressed with the urgency of doing. Knowing is not enough; we must apply.
Being willing is not enough; we must do.
LEONARDO DA VINCI