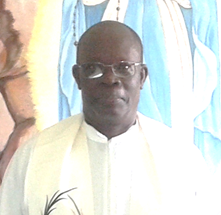 Co-Lab™ Research Institute
Awach (Uganda) Parish
Partnership and Love in Action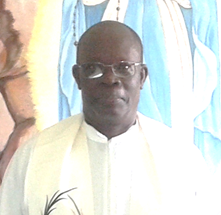 Your vision and corresponding business plan that invites community leaders to become partners and establish interdependent community strategic partnerships throughout the world is clearly achievable.

These partnerships carry the word of God in a way that it can be integrated into the lives of all people and supported by those dedicated to serving God.

I am both delighted and honored to be a lead influencer in this global movement in my Archdiocese of Gulu.

https://pocketwisdominsights.com/pwicolab/travelrec/ugandan-youth-co-lab/fr-santo/fr-santo-invtn-collab/
Father Santo Ojok's Background
Queen Assumed into Heaven Parish, Awach (Uganda) Co-Lab™ Journey
---

Father Santo Ojok's Background
Queen Assumed into Heaven Parish,
Awach (Uganda) Co-Lab™ Journey: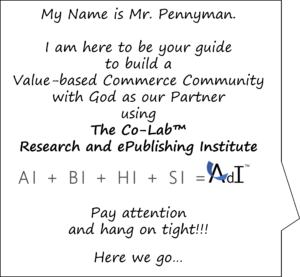 Join Me... in my short video below.
This is the framework for
developing a clear thought.
Click the play button below.
See you there,
Pennyman
(it is best viewed in full screen mode)
This is the framework for thinking. (The 5 Absolutes)
(it is best viewed in full screen mode)
Explore just some of the
SOS Training Material
Don't Miss the AdR and AdI "I think therefore I am..." Thinking and Behavior Dynamic Relational Models videos. Click to Watch
---
---
Co-Lab 5-Step Learning Experience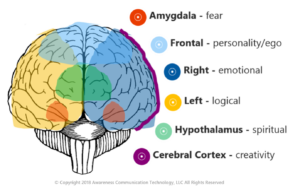 Awach Co-Lab™ Visionary Development
As the Uganda Co-Lab™ (Awach) members collaborate, learn and apply the value they discover through participation in the Co-Lab™, they continue to experience how the application of Adaptive Intelligence (AdI™) Methodology becomes Attainment for themselves and their community.
Phases/Methodology + Skilled Guidance = Attainment
The Co-Lab™ provides a series of lessons to help develop visionaries. The individuals engaged in this process work through a series of lessons/phases to practice the methodology of Visionary Development.
The Lesson Series (Phases - Methodology) begins with Interest, then Engagement, then Goal-setting, and so on... Completion of the Lesson Series leads to the Attainment of Trust, the ability to Dream, acceptance of Challenges, and so on...
Follow Father Santo as he is guided through this process with Dr. Richard Jorgensen in the Uganda Co-Lab™.
This marvelous achievement...
Let's trace our steps of how we got here.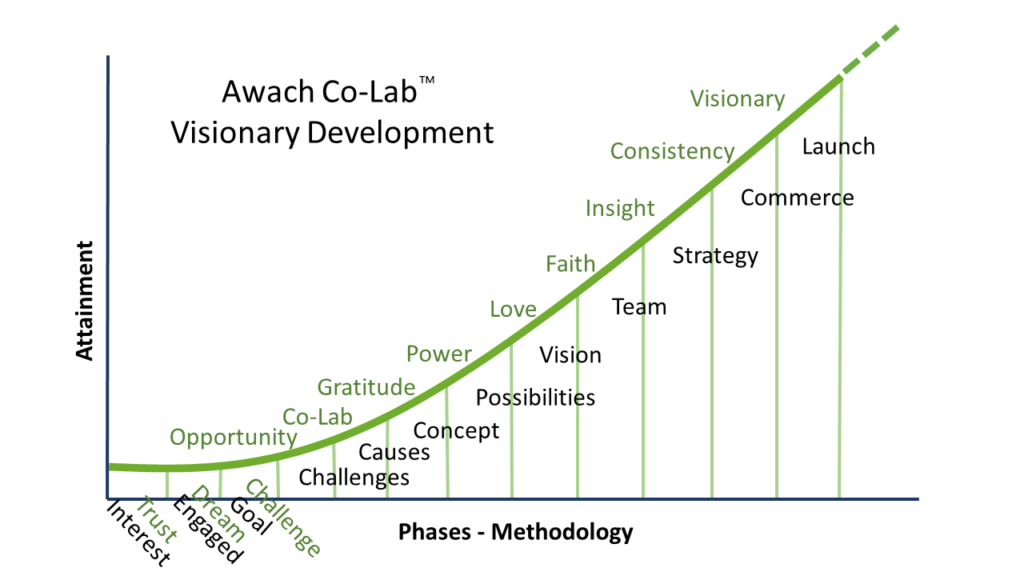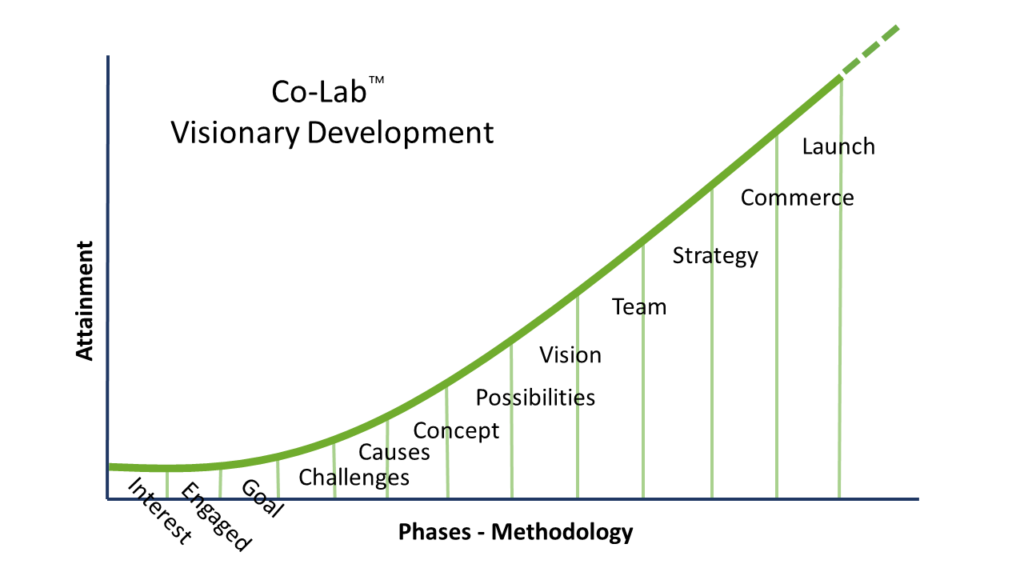 Archdiocese of Gulu Co-Lab™ Journey:
Co-Lab™ Participant Highlights - Videos, eMod eBooks, Letters
Publications of A Dream Awaken and its Journey