What Our Customer's Clients Say About the Pocket Wisdom Insights (Co-Lab and Courses):
Big Business, Small Business, Non-Profits and Public Agencies
Research, Youth / Seniors and Community, Drugs / Alcohol and Social Services
---
Big Business
The Boeing Company
Pocket Wisdom for Organizations: Creating an Organization Culture Responsive To Change was used for a large department that was being disbanded. The object was to bring the employees together as a team to develop a better understanding of teamwork so as to be better prepared to locate and join another employment community as a more effective team player.
"People who could not tolerate each other are now friends...efforts are made, both in and away from work, to support current and former staff...the remaining team supports each other as well as supports the leader...duties and responsibilities are shared...truly we have become more cohesive and effective."

The Rest of the Story:
Management Perspective:
-
1 1/2 Years Later
-
2 1/2 Years Later
Employee's Perspective:
-
1 1/2 Years Later
---

Phil Conrad, President
Endevco used the program to save a valuable senior executive that would have been difficult to replace. "[We] were committed to taking corrective action...had your services not been available to us, this twenty year plus employee would have been discharged and his valuable "know how" would have walked out the door with him."

The Rest of the Story: Full Letter
---

Toni Johnson, President SEA
Solar Employees Association "No other presentation has ever elicited the incredible positive response that this workshop generated...designed to look at the destructive attitudes and behaviors that occur in the workplace and at home...this unique process is sure to help our employees learn the cause and effect of feelings to emotions; emotions to perspectives; perspectives to attitudes; attitudes to behavior; and behavior to consequences."
The Rest of the Story: Full Letter
---
Small Business
Byron Rose - General Manager of Rose Toyota First Toyota Dealer in the USA
"Our company has attained a new level of productivity...all of our management has experienced the [Pocket Wisdom] Series and the results are outstanding...employees are more excited about their jobs...when we work together and treat each other with respect, we all win." Byron Rose - General Manager of Rose Toyota - (FIVE YEARS LATER)
-
Initial Letter
-
5 Years Later
---

Allan G. Riker, President of CSA
"Prior to your [Pocket Series] workshop, CSA was failing...the company was drifting with low morale and work ethics.... Pocket Wisdom for Organizations: "Creating an Organization Culture Responsive To Change" produced profound results in the attitude and commitment of the CSA staff... our company vision helped employees work out methods to achieve the mission...the entire staff is caught up in a new wave of enthusiasm...we have a team again and we all feel part of it"
-
Letter
---
Non-Profit and Public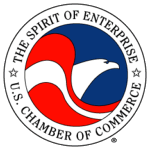 US Chamber of Commerce
Using Technology to reach the world..."...the process was very painless and easy to follow"... no starting over.
---
Ocean View High School
Roy Batelli – Director of the Business Academy at Ocean View High School in Huntington Beach, CA click for 3 min Video
"I want to thank you very much for giving my students perhaps the most powerful set of lessons they may have experienced in their educational lives...real life-changing perspectives for our students to build their persona upon.... your technology has scored a touchdown in the field of education."
The Rest of the Story: Full Letter
---

Life Skills U
Pat - MD People in my life, both at work and in my extended family, tell me I've been teaching these principles for years... I am now the Executive Director of a non-profit... I am very impressed by your curriculum and the methodologies you have developed regarding learning.
I have experienced firsth and that your methods directly create awareness of the underlying perceptions and attitudes which create patterned, ingrained thinking and behaviors. It was a truly amazing experience...
---
Research