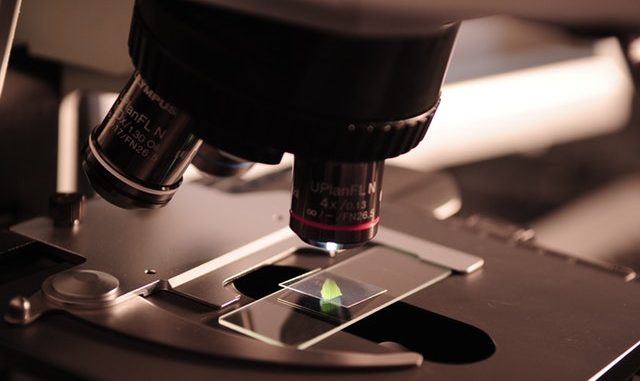 Opening Insights: Sensationalized
We cannot let the cure be worse than the problem itself.
DONALD TRUMP
The United States faces an event of historical proportions with the outbreak of the coronavirus which causes the COVID-19 disease. As compared to other historic events and the yearly loss of life from the flu, the current COVID-19 frenzy has all the appearances of an embellished and inflated story for a very specific purpose.
NOTE: coronavirus and COVID-19 are not interchangeable terms. Coronavirus describes a family of viruses that cause illnesses that range from sever diseases to the common cold. COVID-19 is a specific disease that may occur as a result of contracting the coronavirus. This relationship is similar to how HIV (virus) causes the AIDs disease and how rubeola (virus) causes the measles disease.
The proper name of COVID-19 is, "severe acute respiratory coronavirus 2" – or SARS-CoV-2. However, due to the alarm that would come from using the name "SARS," WHO chose a less auspicious title (disambiguation provided by Health24.com).
https://www.health24.com/Medical/Infectious-diseases/Coronavirus/what-is-the-difference-between-covid-19-and-coronavirus-20200303
Informational Insights: Conflicting Reports
The following article was published by Reuters, a division of Thomson Reuters, "the world's largest international multimedia news provider reaching more than one billion people every day." It was written by Lisa Shumaker, Journalist and editor for Reuters.
March 29 (Reuters) - U.S. deaths from coronavirus could reach 200,000 with millions of cases, the government's top infectious diseases expert warned on Sunday as New York, New Orleans and other major cities warned they would soon run out of medical supplies.

Dr. Anthony Fauci, director of the National Institute of Allergy and Infectious Diseases, estimated in an interview with CNN that the pandemic could cause between 100,000 and 200,000 deaths in the United States.

Since 2010, the flu has killed between 12,000 and 61,000 Americans a year, according to the website here of the U.S. Centers for Disease Control and Prevention. The 1918-19 flu pandemic killed 675,000 in the United States, according to the CDC.

A shortage of ventilators in several major cities worsened as the U.S. death count crossed 2,100 on Saturday, more than double the level from two days ago. The United States has now recorded more than 123,000 cases of COVID-19, the disease caused by the virus, the most of any country in the world.

...

[click here to read the full article]

Reporting by Sarah N. Lynch, Doina Chiacu and Chris Sanders in Washington, Karen Freifeld in New York and Dan Trotta; Writing by Lisa Shumaker; Editing by Daniel Wallis

https://www.reuters.com/article/health-coronavirus-usa-idUSL1N2BM046
This article originally appeared on March 29, 2020 on REUTERS: U.S. virus deaths could reach 200,000, Fauci warns as medical supplies run short
What do the numbers being touted by media sources and officials really mean? How do they compare to other numbers from comparable situations? The only thing transparent about the COVID-19 outbreak is the reality that facts are being omitted and the whole story isn't being shared.
It just doesn't add up.
Stanford Medical professors have taken a careful look at the numbers being presented by media sources and by officials. "They believe the projections are 'deeply flawed'"
The following article was published by The Blaze, "one of the nation's largest independent media companies." It was written by Giancarlo Sopo, staff writer for The Blaze.
A pair of public health experts from Stanford, Drs. Eran Bendavid and Jay Bhattacharya, warn Americans in a Wall Street Journal editorial that the current estimates about the coronavirus' fatality rate may be too high by "orders of magnitude."

According to Bendavid and Bhattacharya, both of whom are medical doctors, while they are supportive of social distancing guidelines and efforts to contain the disease, they fear that orders to shut down the entire economy may be based on shoddy research data.

Death toll projects may be 'orders of magnitude too high'

"If it's true that the novel coronavirus would kill millions without shelter-in-place orders and quarantines, then the extraordinary measures being carried out in cities and states around the country are surely justified," they wrote. "But," and what a big one it is, they add, "there's little evidence to confirm that premise — and projections of the death toll could plausibly be orders of magnitude too high."

The two submit that because the United States and other countries largely focus their testing on symptomatic patients, the number of people who are infected with COVID-19 is likely much larger than the number of confirmed cases being reported by public health agencies throughout the country, which means the virus' mortality rate is likely significantly lower.

"Fear of Covid-19 is based on its high estimated case fatality rate — 2% to 4% of people with confirmed Covid-19 have died, according to the World Health Organization and others," wrote Bendavid and Bhattacharya. "So if 100 million Americans ultimately get the disease, 2 million to 4 million could die. We believe that estimate is deeply flawed. The true fatality rate is the portion of those infected who die, not the deaths from identified positive cases."

How did they predict this?

The two professors argue that the best evidence of the coronavirus death rate being significantly lower than what is being reported may lie in the Italian town of Vò. On March 6, the town's 3,300 residents were tested. Of these, 90 tests came back positive, indicating a prevalence of 2.7% of the population having the virus.

If one were to apply this to the entire province where the town is located, which has a population of 955,000, it would mean there were actually 26,000 infections at the time, and not just the 198 that were officially confirmed. This would be 130 times greater than the number of reported cases. Since Italy's case fatality rate of 8% is estimated using the confirmed cases, Bendavid and Bhattacharya write, "the real fatality rate [of the virus] could in fact be closer to 0.06%."

A 'cause for optimism'?

The two Stanford Health Policy experts even said the virus' mortality rate might be on par with that of the seasonal flu:

Existing evidence suggests that the virus is highly transmissible and that the number of infections doubles roughly every three days. An epidemic seed on Jan. 1 implies that by March 9 about six million people in the U.S. would have been infected. As of March 23, according to the Centers for Disease Control and Prevention, there were 499 Covid-19 deaths in the U.S. If our surmise of six million cases is accurate, that's a mortality rate of 0.01%, assuming a two week lag between infection and death. This is one-tenth of the flu mortality rate of 0.1%. Such a low death rate would be cause for optimism.

A universal lockdown 'may not be worth the costs'

Bendavid and Bhattacharya say that if they are right about the lower lethality of the epidemic, public policy experts should focus their measures on protecting the elderly and expanding medical capacity.

"Hospital resources will need to be reallocated to care for the critically ill patients. Triage will need to improve. And policy makers will need to focus on reducing risks for older adults and people with underlying medical conditions."

The pair conclude that if their estimates are right, then the universal quarantine measures "may not be worth the costs it imposes on the economy, community, and individual mental and physical health."

"We should undertake immediate steps to evaluate the empirical basis of the current lockdowns," they added.

https://www.theblaze.com/news/stanford_coronavirus_too_high_death
This article originally appeared on March 29, 2020 on THE BLAZE: Stanford medical professors: COVID-19 death toll estimates may be 'orders of magnitude' too high
Possibilities for Consideration: The Real Crisis
The real crisis we face is not a virus, but the sensationalization of it in order to cause panic, unrest, quarantining and a shut down of U.S. commerce. When those elements all come together the U.S. people are left crippled and stuck in a state of fear.
Not everyone is panicking. UC San Diego Health has risen to meet the COVID-19 crisis head-on with developments in creating a 3D printable ventilator and in-house testing methods (rather than the protracted send-away tests).
The following article was published by The San Diego Tribune, "San Diego's largest media company and its oldest business, dating back to the founding of the Union in 1868." It was written by Patty Maysent, "chief executive officer of UC San Diego Health."
UC San Diego Health is the region's only academic medical center, a notable distinction in ordinary times, a critical one in these times far-from-ordinary.

No hospital is immune from the coronavirus outbreak that is starting to stress the nation's health care system, and all are taking every possible measure to address the urgent needs and concerns of patients and communities.

But in very important ways, UC San Diego Health is different than most health care providers. Underlying the phrase "academic medical center" are three essential and enduring missions: outstanding patient care through commitment to the community, groundbreaking research and inspired teaching of new generations of physicians and health care providers.

This overarching charter drives us harder and farther. As an academic medical center, our physicians and staff, working closely with university scientists, have always looked at the practice of medicine as not just treatment in the moment, but how that treatment can be improved for future patients.

It is an ongoing investment in innovation, the idea of not simply employing the best available practices and tools, but actually inventing them or making them better. For proof, you need look no further than our efforts to create new tests for COVID-19, the respiratory disease caused by the novel coronavirus that is currently plaguing the country and world.

We were among the first medical centers in the country to begin using an in-house test, one that did not rely upon sending samples to the Centers for Disease Control and Prevention in Atlanta for processing and results. We are steadily ramping up capacity to use this test and others for our patients and staff — and hopefully, eventually for others.

This work is a product of long collaborations between UC San Diego lab scientists and faculty, working with diverse partners and UC San Diego Health doctors and nurses to deliver those discoveries.

The testing issue is just one challenge. Ventilators — the devices that help people breathe when they are not able to on their own — are in short supply. These machines are complex and expensive. They have never existed in overabundance.

But in times like these, demand exceeds supply in many places. UC San Diego Health has more than enough ventilators to meet current needs, but our physicians, scientists, engineers and students are actively seeking and building possible solutions.

For example, a team of mechanical engineering students and professors at Jacobs School of Engineering is working with UC San Diego School of Medicine doctors to develop a 3D-printable device to convert manual ventilators to automatic, something that could be produced relatively quickly and inexpensively in times of emergency. Their work, inspired by reports of ventilator shortages in Italy and elsewhere, is progressing rapidly.

...

[click here to read the full article]

https://www.sandiegouniontribune.com/opinion/story/2020-03-26/uscd-health-hospital-coronavirus-covid19
This article originally appeared on March 26, 2020 on THE SAN DIEGO TRIBUNE: Commentary: How UCSD Health is rising to the coronavirus challenge
Let's take a moment to put the pieces together. Media sources and officials have selected facts to share with a frenzied and disturbed audience - rather than share the WHOLE picture. Health experts from Stanford are taking a practical and pragmatic approach to re-assessing the information being shared and comparing it to relatable data sets. Forward-thinking organizations are taking a proactive approach to meeting our challenges head-on.
What's the point of all this? Think. Stop reacting and think. Examine all the facts. Re-assess the conclusions you come to.
Above all else, what will get us through these trying times is unity and people who think. When the U.S. faces a problem as a UNITED PEOPLE it is always successful - why change the strategy now?
(Explore a PWI blog, A Meaningless Metric, that describes how reported numbers are being used irresponsibly)
Add Your Insight
Take a moment and examine…
As you reviewed the material above, what stood out to you?
What is the potential impact, economically and/or socially?
What action is needed to stop or support this idea?
You may want to consider whether you:

want to be aware of,
should become supportive of,
would want to be active in this topic?
I have been impressed with the urgency of doing. Knowing is not enough; we must apply.
Being willing is not enough; we must do.
LEONARDO DA VINCI