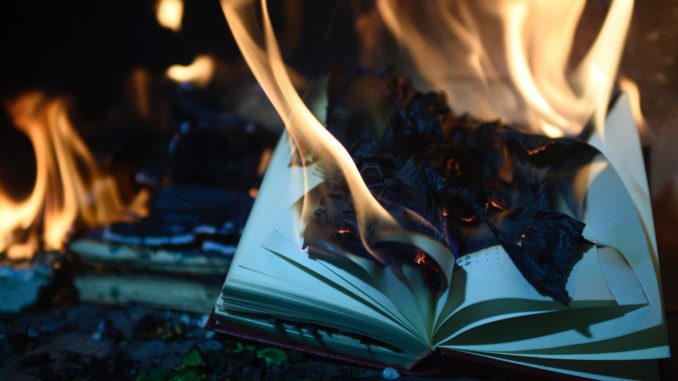 Opening Insights: Technology Leading the Way
Once a new technology rolls over you,
if you're not part of the steamroller,
you're part of the road.
STEWART BRAND
Do the employees at Google represent your views on politics, governance, human rights, religion and more?
You had better hope so, because they and many like them from other online and big tech companies are in control of the machines that influence what is acceptable to say, think and do. If you defy them then a brutal form of mob justice will break down your door and trample you beneath their "woke" and righteous "fury."
Big Tech company leadership may possess invaluable knowledge and experience as it relates to controlling their employees, shaping the narrative and running their competition out of the marketplace, but are they really qualified to run the most powerful nation in the world?
Informational Insights: Forget the Russians, Watch Out for Domestic Tampering
The following article was published by The Blaze, "one of the nation's largest independent media companies." It was written by Aaron Colen, staff writer for The Blaze.
After President Donald Trump was elected, Google employees used company time and resources to organize anti-Trump demonstrations — another example of the overwhelmingly politically liberal culture within the tech giant.

The Daily Caller's Peter Hasson revealed the efforts in a new book, titled "The Manipulators: Facebook, Google, Twitter, and Big Tech's War on Conservatives." Hasson obtained Google emails showing the extent of the coordination within the company to oppose Trump.

"If your stomach turns when you consider a Trump presidency, I urge you not to let this moment pass quietly," one Google employee wrote to his coworkers, urging them to attend a protest in San Francisco.

Another Google employee organized a protest in which people would send disapproving postcards to the White House on March 15. That protest was publicized with a dramatically worded email, telling employee bring their "woke selves" to an area on the Google campus.

"We the people, in vast numbers, from all corners of the world, will overwhelm the man in his unpopularity and failure," the email said. "We will show the media and the politicians what standing with him — and against us — means. And most importantly, we will bury the White House in pink slips, all informing Donnie that he's fired. Each of us — every protester from every march, each congress-calling citizen, every boycotter, volunteer, donor, and petition signer — if each of us writes even a single postcard and we put them all in the mail on the same day, March 15th, well: you do the math. No alternative fact or Russian translation will explain away our record-breaking, officially-verifiable, warehouse-filling flood of fury."

The Trump presidency apparently survived this attempted flood of mail.

Hasson, in his book, emphasizes the unlikelihood that someone organizing pro-Trump political activity would be allowed to use company time, email lists, and office space in such a way.

"It bears repeating that the employees used their work email addresses, a company listserv, and company office space to organize their anti-Trump activism, because there is absolutely no chance that a Google employee could get away with organizing pro-Trump activism using Google resources on company time," Hasson wrote. "If someone tried, their coworkers would run them out of the company, if their bosses didn't fire them first."

https://www.theblaze.com/news/google-workers-organized-anti-trump-protests-using-company-resources
This article originally appeared on February 3, 2020 in THE BLAZE: Google workers organized anti-Trump protests using company time, emails, and facilities, book reveals
Author Peter J. Hasson's new book, The Manipulators: Facebook, Google, Twitter, and Big Tech's War on Conservatives, is now available for purchase online.
Daily Caller reporter Peter Hasson reveals in The Manipulators that Big Tech is using its huge financial and technological power to severely restrict access to conservative voices and ideas and to rig public debate in favor of America's political left wing. This happens in two ways: 1) By censoring and suppressing right-of-center voices and ideas, which restricts access to information that counters the progressive narrative 2) By purposefully amplifying left-wing voices and ideas, which creates the false impression that public consensus lines up with progressive orthodoxy.

Text from Amazon.com
https://www.amazon.com/Manipulators-Facebook-Silicon-Valleys-Conservatives/dp/1621579581
Possibilities for Consideration: Are You Being Manipulated?
It is clear that the founding values that America was built upon are being targeted and marked for removal. For those who have a problem with our founding values being lost, our freedom of speech and freedom of thought being eliminated, and the right to life, liberty and the pursuit of happiness being stolen away, then a solution exists.
It all begins with helping people learn how to think and discern so they are not fooled by the damaging narratives of the manipulators.
Historically, lasting change has been all but impossible to achieve for most people, organizations and cultures.
What if a lasting socially responsible change (to change the way we think, reason and act) could be successfully implemented at a community scale – one community at a time?
Awareness Communication Technology, LLC (AwareComm®) is a multi-gold certified Microsoft Research and Development partner with the mission of harnessing the collective power of Microsoft Technologies with AwareComm's Technology, Methodology and Sentience Data Science to solve systemic organization challenges, which in turn solves systemic community challenges. This process raises Adaptive Intelligence (AdI™) and drives social-cultural change.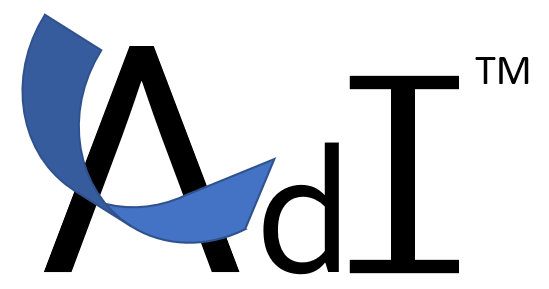 By raising AdI™ in individuals, teams and organizations the power for collective change is created and the power of deceive, divide and conquer is eliminated. This is the strength of collaboration and unity that the AwareComm® platform was built to propagate.
If the ideas of personal accountability, living and working in reality and cultivation of critical thinking are important to you and you wish to see them take hold in all aspects of your environment then examine the questions below. If answers come to you as a result, then consider completing the SocraticQ™ exercise toward the bottom of this page.
Add Your Insight
Take a moment and examine…
As you reviewed the material above, what stood out to you?
What is the potential impact, economically and/or socially?
What action is needed to stop or support this idea?
You may want to consider whether you:

want to be aware of,
should become supportive of,
would want to be active in this topic?
I have been impressed with the urgency of doing. Knowing is not enough; we must apply.
Being willing is not enough; we must do.
LEONARDO DA VINCI