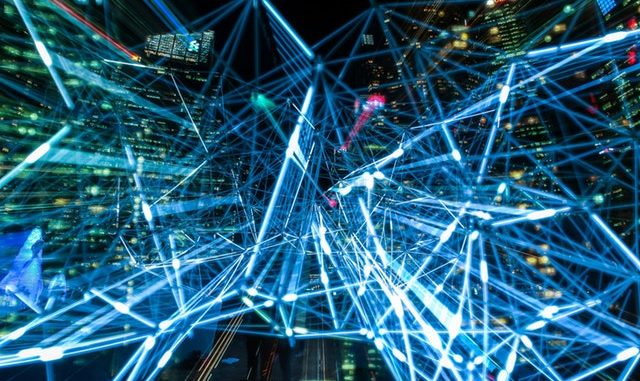 Opening Insights: A Brave New World
The world is changing – fast. Change isn't always good. Technology isn't always created or implemented with the best of intentions. As technological development accelerates, what can we expect...
Informational Insights: What We Didn't Hear Kurzweil Say?
As tensions continue to increase over the threat of artificial intelligence replacing jobs in the coming years, one celebrated futurist is predicting that the entire world will have "universal basic income", or a regular salary for everyone whether they work or not, by the end of the 2030's.

Speaking at the 2018 TED Conference, Google's chief futurist and director of engineering Ray Kurzweil, who boasts an 86 percent accuracy rate for his nearly 150 predictions since 1990, made another bold prediction about the role of AI in our future: "In the early 2030s, we'll have universal basic income in the developed world, and worldwide by the end of the 2030s. You'll be able to live very well on that. The primary concern will be meaning and purpose."
Here are a few more of Kurzweil's more noteworthy predictions:

By 2029, computers will have reached human-level intelligence, a.k.a. Artificial General Intelligence (AGI).
By 2030, nanotechnology and other medical advances will have cured nearly all diseases.
By 2045, artificial intelligence will surpass human intelligence. This is called "the singularity".

"Kurzweil believes that this new technological singularity will usher in, and I want to quote here, a 'period during which the pace of technological change will be so rapid, its impact so deep, that human life will be irreversibly transformed.' Wow, that's quite a quote," said Glenn on today's show. "Here's the problem with Kurzweil's prediction: He claims that the time-frame between human level artificial intelligence and [the singularity] will be about 15 years. But there are others that say it could be 15 hours … we don't know."

Source: https://www.theblaze.com/video/glenn-beck-weighs-in-on-google-futurists-prediction-basic-income-will-be-worldwide-by-2030s
Possibilities of Consideration: Humanity vs. Technology?
I fear you do not fully comprehend the danger of abridging the liberties of the people. Nothing but the sternest necessity can ever justify it. A government had better go to the extreme of toleration, than to do aught that could be construed into an interference with, or to jeopardize in any degree, the common rights of its citizens.
ABRAHAM LINCOLN
What will happen if we just accept the trends of technology, where does that lead us?
What will happen if we just accept the trajectory of job loss and automation?
What will happen if we just accept that technology will accelerate beyond human intelligence?
What will happen if we just believe the predictions... what are we to do, or not do?
Add Your Insight: Empowering Human Intelligence
The most exciting breakthroughs of the 21st century will not occur because of technology but because of an expanding concept of what it means to be human. 
JOHN NAISBITT