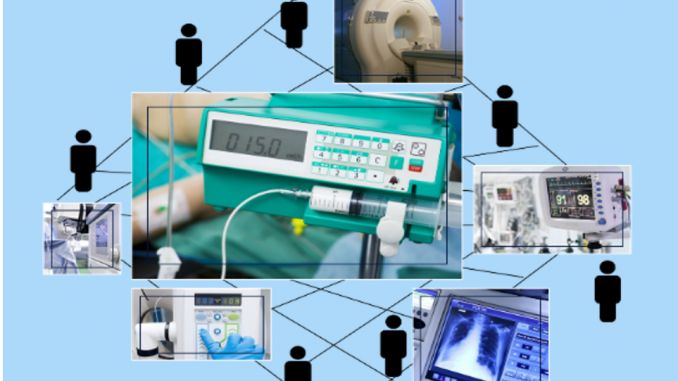 Opening Insights
HealthCare Reality
The HealthCare Industry is transcending from Professional Services to Medical Device Technology Interoperability.
When it comes to the world of technology, we have focused on "user friendly"… we have focused on "intuitive" … we have focused on "user experience" and other sorts of psychological words.
However, a major element has been overlooked — the key element of individual and collective HUMAN UNDERSTANDING (Culture).
This critical element addresses far more than just "what" needs to be done. There needs to be a shift in our culture from resistance to acceptance — in not just embracing "The New" but of "HOW" it is embraced.
Informational Insights
HealthCare Transition: Interoperability – Technology, Staff and Patients
HealthCare (Medical and Mental) is experiencing major demands:
New Medical Breakthroughs Extend Life to New Possibilities
Exploding Senior Population (50+)
Rising HealthCare Costs
Medical Errors (6th Leading Cause of Death)
HealthCare and HealthCare Technology Research create new and better solutions… which is what change is all about. If changes is to be embraced, the Industry Culture must lead technology, not be reactive to technology.
"The Industry Culture either 
ADAPTS To Technology OR DRIVES Technology."
                                   Richard Jorgensen, PhD (hc)                                   Founder CEO of AwareComm®


Possibilities for Consideration
Take a moment and examine…
As you reviewed the material above, what stood out to you?
What is the potential impact, economically and/or socially?
What action is needed to stop or support this idea?
You may want to consider whether you:

want to be aware of,
should become supportive of,
would want to be active in this topic?
Add Your Insight
I have been impressed with the urgency of doing. Knowing is not enough; we must apply.
Being willing is not enough; we must do.
LEONARDO DA VINCI