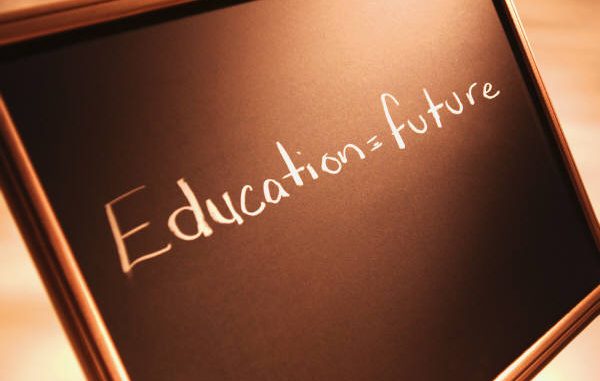 Opening Insights: Meeting Market Needs
Positioning and timing are key principles within business strategy and development.
When looking for solutions to current market challenges and trends, we should not only examine the wolves we run with, but the leadership, intention, alignments and partnerships they have as well.
As a Multi-Gold Microsoft Research and Development Partner, AwareComm® is driven by a powerful team of experts. Together, they provide evolutionary collaborative solutions to partners around the world.
The following is a snapshot of what has happened within the world of education. Enjoy the extracts of a dynamic Co-Lab™ workshop that was held for educators below.
Informational Insights: Educator Engagement, Student Sentience
Faced with an organizational and national culture of adversity, a once proud and prestigious university struggles to effectively attract, retain and support its faculty and staff while addressing the skills gap and critical thinking problems within the student body. Issues of lecturer/teacher engagement and attraction plague the university culture with high rates of burnout and turnover, resulting in low staff and student engagement and morale.
The University of the Witwatersrand, Johannesburg, is a multi-campus South African public research university situated in Johannesburg. It is more commonly known as Wits. Founded in 1896, it is the third oldest South African university.
The University fought against the apartheid. Several of apartheid's most provocative critics, European or African descent, were at one-time students and graduates of the university.
As of 2018, the university has an enrollment of:

+/- 40,000 Students
+/- 1,000 Faculty
A group of passionate and influential lecturers and influencers sought solutions. They found the Co-Lab™, a collaborative educational process supported by:
Dynamic Relational Models – To Support Concept Development
Story Telling – To Support Application
Socratic Conversations – To Support Personal Adaptation
Co-Labs, awaken, respect and measure sentience to build trust by engaging and teaching the principles of:
Learning (Attention/Retention/Application)
Honesty (New/Old – Separating Feelings from Emotions)
Interest (Learn More to Explore and Discover Possibilities)
Selfless (You/Others to Build and Practice Solidarity)
Reality (Transcend Type 1, 2 and 3 People into Action with Social Cultural Responsibility Rooted in Azure Data Science)
The university sought collaborative solutions to address social cultural challenges from the bottom up through a process of critical thinking and empowerment. They sought to support evolution within the university (student body and staff), rather than pushing for a revolution promoted and supported by political forces. They found solutions and so much more in the AwareComm Co-Lab™ platform; a blend of technology, methodology, human understanding and data science. This powerful platform, in partnership with Microsoft, is driving individual and cultural change around the world... learn more – click here.
Personal Data Science Dashboards CREATE Personal Intelligence, Student Engagement and Sentience! The Co-Lab™ creates an architecture to establish the environment, resources and support fabric to maintain and develop TEACHER ENGAGEMENT, EMPOWERED CRITICAL THINKERS and LIFE-LONG LEARNERS.
After listening to the content linked above, a Co-Lab™ Teacher shared her reflections and insight about the importance of the sentience dashboard to support students and communities.
Possibilities for Consideration: Be the Change...
New Co-Labs are being established around the world. The South African Critical Thinking and Empowerment Co-Lab™ is attracting people of passion, power and funding. It is focused on transforming South Africa's students to become empowered critical thinkers and life-long learners. Together, the team is focused on building engaged student cultures that support:
Scalable and transferable critical thinking education and research to expand thinking and a growth mindset
Creating free-thinkers and life-long learners, grounded in Dot Principles: perception, critical and creative thinking and effective communication
Cultural transformation that works in parallel to the organization, powered by a Core Co-Lab™ Team of passionate and committed educators, independent of any organization, business or association
Bottom-up approach to: unite all stakeholders within the ecosystem, address the systemic cultural problems and evoke systemic change that transcends and reverses social conditioning and focuses on implementing Mandela's dream of: freedom, empowerment and unity in South Africa and beyond
Enhanced research capabilities that ensure sustainable funding using the latest data science methodology and tools – measuring productivity and the underlying product of creativity in the form of sentience
Working with powerful partners within businesses, organizations and schools, Co-Labs™ provide the eFabric to gently weave a tapestry of spiritual principles and philosophies into the hearts and minds of the people – providing empowered, scalable and deliverable solutions for all generations.
What if you could be a part of cultural transformation?
What if you could be a part of empowering your organization, community and country?
What if you could be a part of the social, economic and cultural growth and empowerment of your world?
What if you could do something to reverse the addiction problems within businesses, communities and schools?
What if you could create value for your people, employees, families, organizations, communities and country?
What if you could share your wisdom, insight, knowledge and experience to help educate others?
What if you could be a part of a solution to unite and support people in developing collective and individual sentience?
Add Your Insight: Join the Movement
Never doubt that a small group of thoughtful, committed citizens can change the world;
indeed, it's the only thing that ever has.
MARGARET MEAD