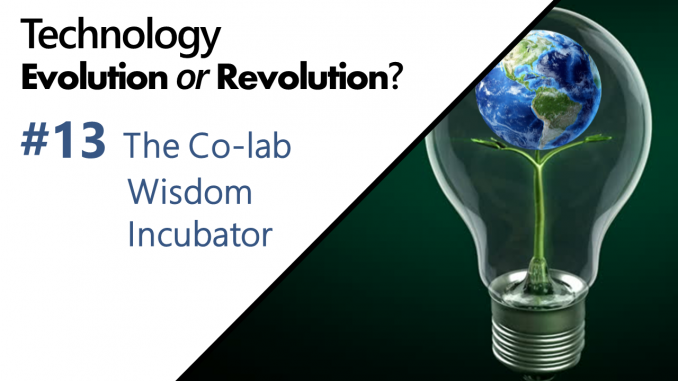 Technology Evolution or Revolution? Part 13 – More About the Co-Lab Incubator
The Co-Lab Wisdom Incubator:
Collectively Creating Principle-Based Communication Passion – The Spark of Creativity
Purpose – The Goal of Achievement
Power – Creating a new Collective Strength
Profit – Providing a Solid Source for Re-Investment for Tomorrow
Looking Back, Moving Forward: In the last eMod Buddy Blog you got a brief introduction to Pocket Wisdom Insights Co-Lab Incubator, where you can package and publish YOUR ideas, products, concepts and mission into deliverable, scalable App-based products, to reach, empower and effectively communicate with your market intelligently.
Remember, eMod Buddy Apps give you the power to empower your organization, school or community with the tools to take charge of "Big Data"… by raising consciousness, overcoming fear and empowering our cultures with the tools that build a more intelligent and sustainable market.  Let's explore deeper the power within the Co-Lab Incubator and the Principle-Based Communication resources available to partners and members.
The Co-Lab Incubator is established as a licensed Principle-Based Strategic Interdependent Partnership that blends technology, methodology and the human understanding to transcend communication through eModular (eMod) Buddy Blogs, eMod Buddy Apps and more… "putting an intelligent human experience into the impersonal digital age."

Given that HOW we Communicate is as important as, WHY we communicate, the Co-Lab creates eMod Buddy Blogs and eMod Buddy Apps that communicate with your audience by blending the following tested and proven methodology:
Balanced Brain Content Delivery
Interactive Socratic Conversation
Multiple Intelligence Methodology
Programmed Learning Workbooks
On-Demand Monitors and Mentors
This powerful blend of methodology enables our eMod Buddy Blogs and eMod Buddy Apps to integrate the powerful process of Principle-Based Communication to support and empower your content. This will engage and empower your audience to become active participants and contributors to your message and build your own private branded network.
Principle-Based Communication
Higher Order Thinking (Intelligent Thinking) + Experiential Process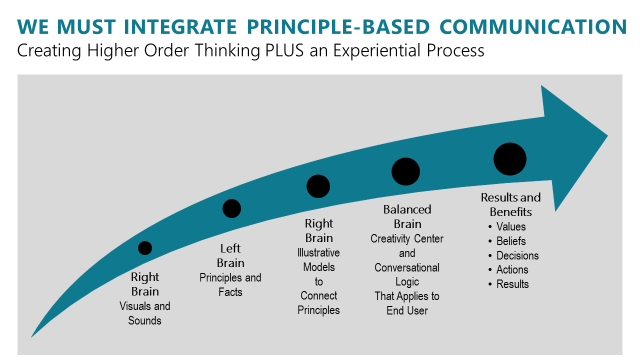 Principle-Based Communication offers a pathway to open and establish a clear communication channel, and anticipate or expect predictable actions and behaviors. This type of communication delivery empowers content with the means to support people in developing the skill and intelligence to see, understand, trust, believe and embrace life, in a way that opens doors and minds… and ultimately creates engaged and loyal customers, followers, and communities.
Principle-Based Communication allows us to create an Intelligent Experience, to support Intelligent Thinking which results in Intelligent Answers, and thus HUMAN INTELLIGENCE: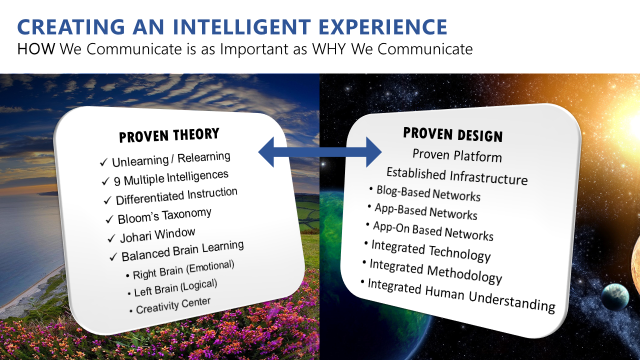 Principle-Based Communication advocates the use of storytelling — parables being one of the most powerful modes of storytelling. A parable is a story that illustrates a principle(s), which is supported by facts to authenticate the principles.
Parable Storytelling creates an experience that allows people to hear, understand, remember, apply and share (WOM) the story. This method of communication engages people in a way that they become the carriers of the message (WOM), thus increasing the longevity and meaning of the message for the most effective results (advertising, marketing, PR, education, etc).
The application of Parable Storytelling is simple in theory, and is incorporated into eMod Buddy Blog and eMod Buddy App development to enhance delivery, improve retention and support long-term success. The application of Parable Storytelling is implemented through the 7 P's of Parable Storytelling, including Key Themes (that form the foundation of a compelling story), all taught in the Co-Lab Incubator.
Remember, the eMod Buddy Blogs are created in the Co-Lab Incubator to create an EXPERIENCE based on the application of principles in the parable. Thus, it registers in the belief part of the mind and becomes "How Life Should Be." This is ALL part of a process that blends the top providers of technology to support the methodology and human understanding that results in… TRUE INTELLIGENCE.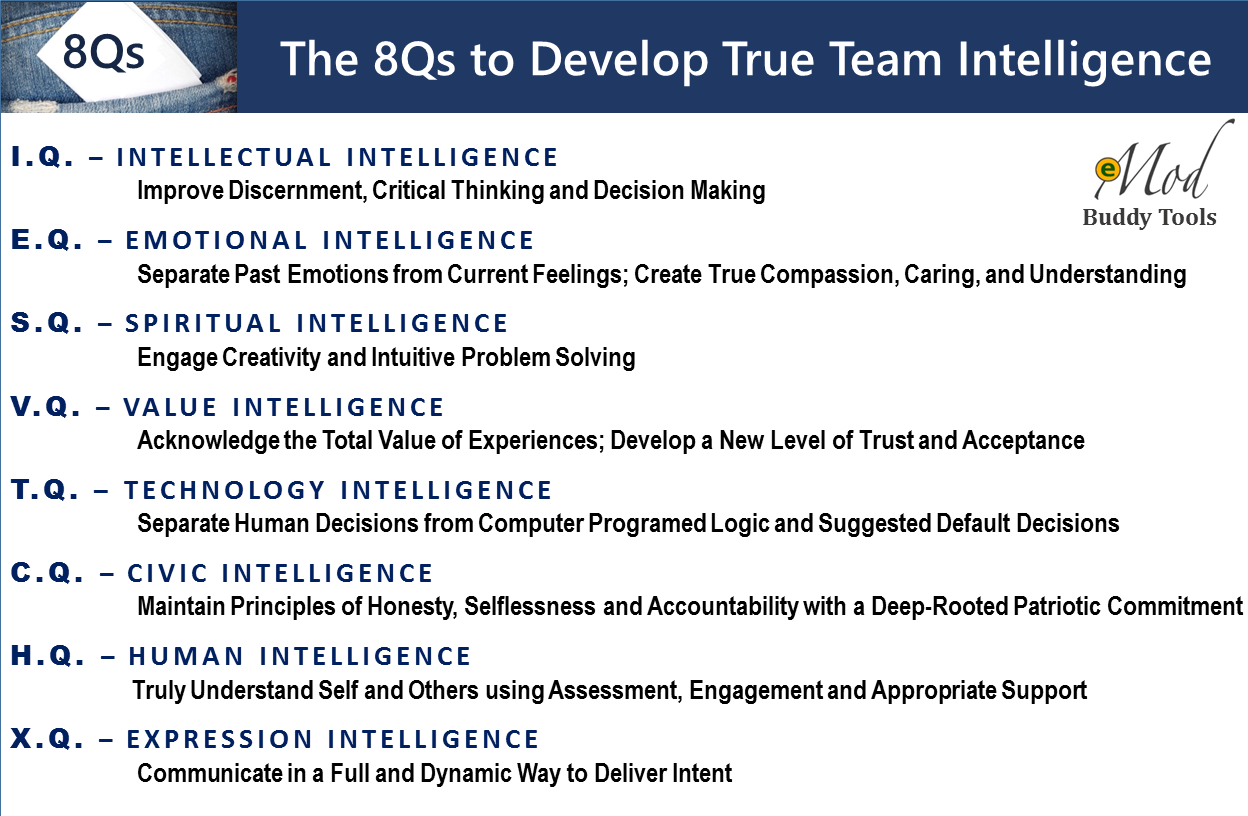 WHAT'S NEXT?
Discover the principles of Pocket Wisdom Insights (PWI) in the "B" Corp Declaration, and consider whether your business, organization, school or community would like to be a part of a movement of like-minded "B" Corp'ers in the next eMod Buddy Blog Segment!