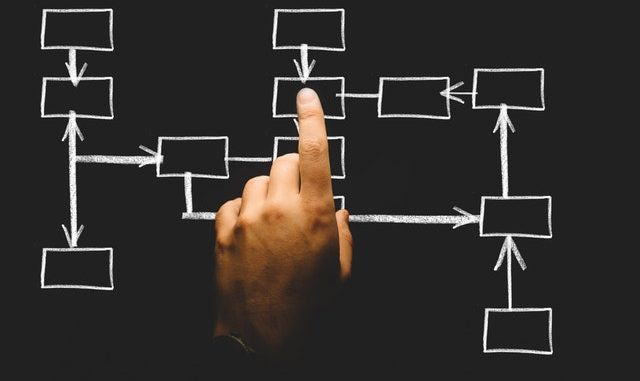 Opening Insights: Rocket Science of Data Analysis
For organizations today, information is easy to come by.
Customers create accounts and profiles
Automatic reporting is generated from advertising, marketing, sales, customer feedback and reports and internal employee surveys
Instantaneous communication is guaranteed with the ability to call, text, email, and speak face to face. Given both the amount of information and ever-present communication tools, it should be easy for any organization to have a complete and accurate picture of what is occurring and what is needed. The reality is, this is far from the truth for most companies.
Much of the data we collect is skewed and we do not have efficient methods to disseminate it to the people who can use it.
Historically, we've treated everything in the binary position - it's good or bad, it's on or off, it's black or white. The problem with this type of data collection is that the world has many shades. For example, there are many positions in the word good.
Good is not an absolute (binary) position, good is a relative position; understanding the relative nature of a binary position is the challenge. Binary data allows us to measure the sentiment of a data set, yet it does little to support our analysis and understanding of the human experience.
Ineffective organization communication, along with incomplete data, results in a disconnect between the decision makers, the customers and the employees who interact with them. We are connected, but we are not communicating.
What's Happening in Your Company?
In companies, it is quite common to observe:
Customers who are not fully knowledgeable on the products/services offered, or about the initiatives an organization is making in its community
A lack of feedback and information exchange between the leaders and managers and the front-line employees
Policies and processes that indicate the organization does not have a full understanding of what its customers need and want
Informational Insights: Challenges in the Digital Age
At the 2017 Microsoft World Conference, Microsoft's CEO Satya Nadella spoke of the importance of digital transformation and data intelligence to business leaders today. He said,
What you heard from those CEO's is their desire to use digital technology to change their business outcomes. Whether it be how they engage their customers and personalize that. How they empower their employees so they can make better decisions and drive their business forward. How to optimize their operations. How to build up the predictive power inside of their organization so that every operation is intelligent. Lastly, how to transform their products or services and fundamental business model. It's these digital outcomes that every CEO deeply cares about.
However, the question is often NOT WHAT to do, but HOW to do it.
In an article for econsultancy.com John Watton, EMEA marketing director at Adobe Marketing Cloud and Doug Kessler, co-founder and creative director at Velocity Partners, share their insight into the challenges of digital marketing:
John Watton: "Businesses need to ensure they have the right people to cope with the phenomenal transformation taking place in marketing."

This involves a combination of good recruitment, employee development, and effective processes and procedures.

Doug Kessler: "He suggested that we're really only just beginning to figure out how important it is to connect up data sources and form a coherent customer view across different channels."
Again, the question is often NOT WHAT to do, but HOW to do it.
With our curiosity piqued, some questions arise about not what we need to do but:
How do we develop clear and effective communication between our leaders, our employees and our customers?
How can we improve upon our web analysis processes to correlate and translate binary data into dynamic human behavior, developing relational models and forming a complete picture of who our customers are, what they need, and the challenges they experience?
How do we move beyond the limitations of sentiment, into the opportunities provided by sentient analysis?
How do we increase our digital presence in our market?
Possibilities for Consideration: Making Communication Flow
Imagine working in an organization where clear and efficient communication flowing between our workers, our leaders and our customers is standard practice. Our companies can gather valuable insight into what our customers need, as well as our internal employees, and then have that data presented to them in a clear and actionable way.
What if we were able to better reach our customer base through online and mobile app resources?
What if we had a complete understanding of our customers' experiences with our organizations?
What if our customers and employees took an active role in shaping our organizations moving forward?
What if we could translate sentiment into sentience... what could this mean for our companies, employees and communities?
What if instead of the standard yes/no questions and simple rating systems for customers to review their experiences, we had a resource that allowed us to truly understand what our customers need?

To have the infrastructure to facilitate those improvements within our company?
To have employees support and drive those changes?
Influencing Positive Change
The ability to collaborate, think efficiently and communicate effectively is critical if we don't want our organizations to be left behind.
To stay current and ahead of the curb, Awareness Communication Technology (AwareComm®), a Quad Gold-Certified Microsoft Partner, has developed the Collaboration-Laboratory (Co-Lab). The Co-Lab integrates technology, methodology, human understanding and data science to measure, assess and create cultural change that is accepted and supported by all stakeholders.
The Co-Lab is a proven platform that supports companies in developing effective communication between their employees and their customers, thus opening up the opportunity to better understand the customers.
Many people are already engaged in implementing the Co-Lab solution in their organizations and there is a standing invitation to anyone with an interest to learn more. The question we need to examine is, can we afford not to be ahead of the curve?
Add Your Insight: Creativity Pays
I don't believe in process. In fact, when I interview a potential employee and he or she says that 'it's all about the process,' I see that as a bad sign. The problem is that at a lot of big companies, process becomes a substitute for thinking. You're encouraged to behave like a little gear in a complex machine. Frankly, it allows you to keep people who aren't that smart, who aren't that creative.
ELON MUSK