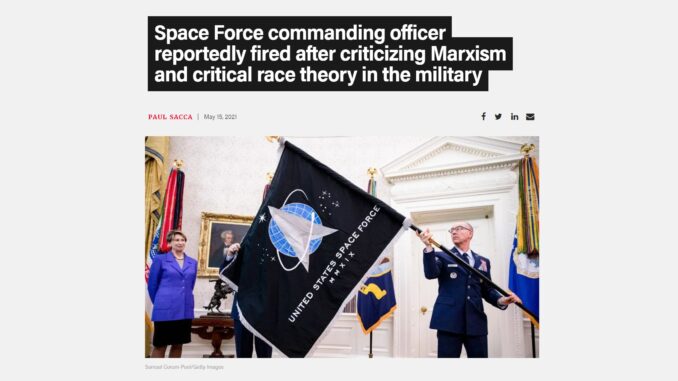 Opening Insights: Rooted Deep
America will not be destroyed from the outside.
If we falter and lose our freedom, it will be because we destroyed ourselves.
ABRAHAM LINCOLN
The left have created a platform by which to eliminate any who oppose their way of thinking. Top US military leadership are enforcing the highly politicized 'woke' leftist agenda and are removing any who don't fall in line.
A Space Force Commander, who is accustomed to the freedom of speech that was previously his right as an American, criticized the Marxist policy and heavy politicization of the military and was fired for it.
Space Force commanding officer reportedly fired after criticizing Marxism and critical race theory in the military

https://www.theblaze.com/news/space-force-officer-fired-marxism-military
The following article was published by The Blaze, "one of the nation's largest independent media companies." It was written by Paul Sacca, contributor for The Blaze.
Informational Insights: Don't Speak Against Marxism...
A commander in the Space Force has been fired for comments he made during a podcast appearance where he warned that Marxism is infiltrating the United States military, according to a report from Military.com.

Lt. Col. Matthew Lohmeier was the commander of the 11th Space Warning Squadron at Buckley Air Force Base in Colorado. Lohmeier had served in the U.S. Air Force for over 14 years, including being a former F-15C fighter pilot and T-38 Talon jet instructor pilot.

On Friday, Lohmeier was purportedly relieved of his post because he sounded the alarm about Marxism and critical race theory in the military during a podcast appearance where he was promoting his book. Lt. Gen. Stephen Whiting, the head of Space Operations Command, reportedly fired Lohmeier over a loss of confidence in his ability to lead.

"This decision was based on public comments made by Lt. Col. Lohmeier in a recent podcast," a Space Force spokesperson said. "Lt. Gen. Whiting has initiated a Command Directed Investigation on whether these comments constituted prohibited partisan political activity."

Last week, Lohmeier appeared on the "Information Operation" podcast to promote his book about the dangers of Marxism in the military.

"The diversity, inclusion and equity industry and the trainings we are receiving in the military ... is rooted in critical race theory, which is rooted in Marxism," Lohmeier said.

Lohmeier noted that there is a diversity initiative that instructs service members to read the book "So You Want to Talk About Race" by Ijeoma Oluo, which labels the United States as a "white supremacist nation."

Lohmeier claimed that young service members are inundated by a "hyperpoliticized work environment where diversity and inclusion initiatives are being pushed constantly."

"From his perspective as a commander, Lohmeier said he didn't seek to criticize any particular senior leader or publicly identify troops within the book," Military.com reported. "Rather, he said, he focused on the policies service members now have to adhere to to align with certain agendas 'that are now affecting our culture.'"

Lohmeier talked about Secretary of Defense Lloyd Austin, "I don't demonize the man, but I want to make it clear to both him and every service member this [diversity and inclusion] agenda, it will divide us, it will not unify us."

In February, Austin ordered a 60-day military-wide stand-down to address extremism within the ranks. Lohmeier said he was given a booklet that cited the Jan. 6 riot at the Capitol as an example of extremism, but didn't mention any of the riots that erupted across American cities last year in response to the death of George Floyd, which caused between $1 billion to $2 billion in paid insurance claims.

Earlier this month, Lohmeier self-published a book titled "Irresistible Revolution: Marxism's Goal of Conquest & the Unmaking of the American Military," which he says is not political. Lohmeier's book discusses "the impact of a neo-Marxist agenda at the ground level within our armed forces," woke ideology, anti-racism, critical race theory, cancel culture, systemic racism, white supremacy, the military's sudden focus on extremism with its ranks, and diversity training in the military.

A description of "Irresistible Revolution: Marxism's Goal of Conquest & the Unmaking of the American Military"

The book's three-part framework begins with a discussion of the greatness of the American ideal (including the importance of the Declaration of Independence, the Constitution, the Bill of Rights, and the notions of individual and civil liberties), transitions to an examination of the history and overarching narrative of Marxist ideology (specifically Marx's and Engels' Communist Manifesto wherein the oppressor vs. oppressed narrative is developed), and concludes by looking into the ongoing transformation of America's military culture and military policy, while also providing a warning about where the country is headed if we choose to not make an immediate course correction.

The Air Force Academy graduate told Military.com that he consulted with his chain of command, public affairs, and legal counsel about his plans to publish a book and its contents.

"I was apprised of the option to have my book reviewed at the Pentagon's prepublication and security review prior to release, but was also informed that it was not required," Lohmeier said.

"My intent never has been to engage in partisan politics. I have written a book about a particular political ideology (Marxism) in the hope that our Defense Department might return to being politically non-partisan in the future as it has honorably done throughout history," he told the outlet.

Last Thanksgiving, former President Donald Trump saluted the members of Space Force, and spoke directly to Lohmeier. "All of you are pioneers in the newest branch of our armed forces," Trump told Lohmeier.

https://www.theblaze.com/news/space-force-officer-fired-marxism-military
This article was published on May 15, 2021 on THE BLAZE: Space Force commanding officer reportedly fired after criticizing Marxism and critical race theory in the military
Possibilities for Consideration: A Power Too Great
To stand against the immense power behind the technology, internet and financial organizations in charge of our government and education institutions we must get smarter and do it together.
AwareComm® offers a platform that provides the resources and the guidance to meet this challenge.
It's not just that we need a solution, in this new environment nobody will trust, everybody is angry, nobody listens, commerce stops, efficiency diminishes, nobody cares.
Our culture consists of perception, attitude, thinking and behavior and we have created a culture now rooted in distrust, fear and anger.
The following models illustrate the psychology of fear and control being used to force America to its knees.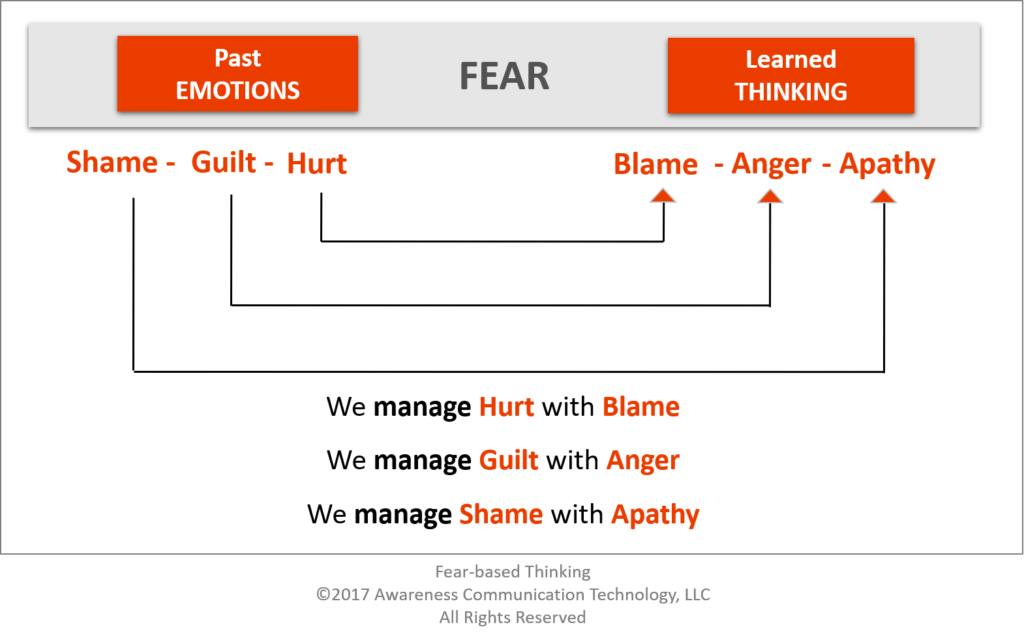 Whatever we do, however we do it, this becomes the basis for how we will build relationships at home, work, worship and play.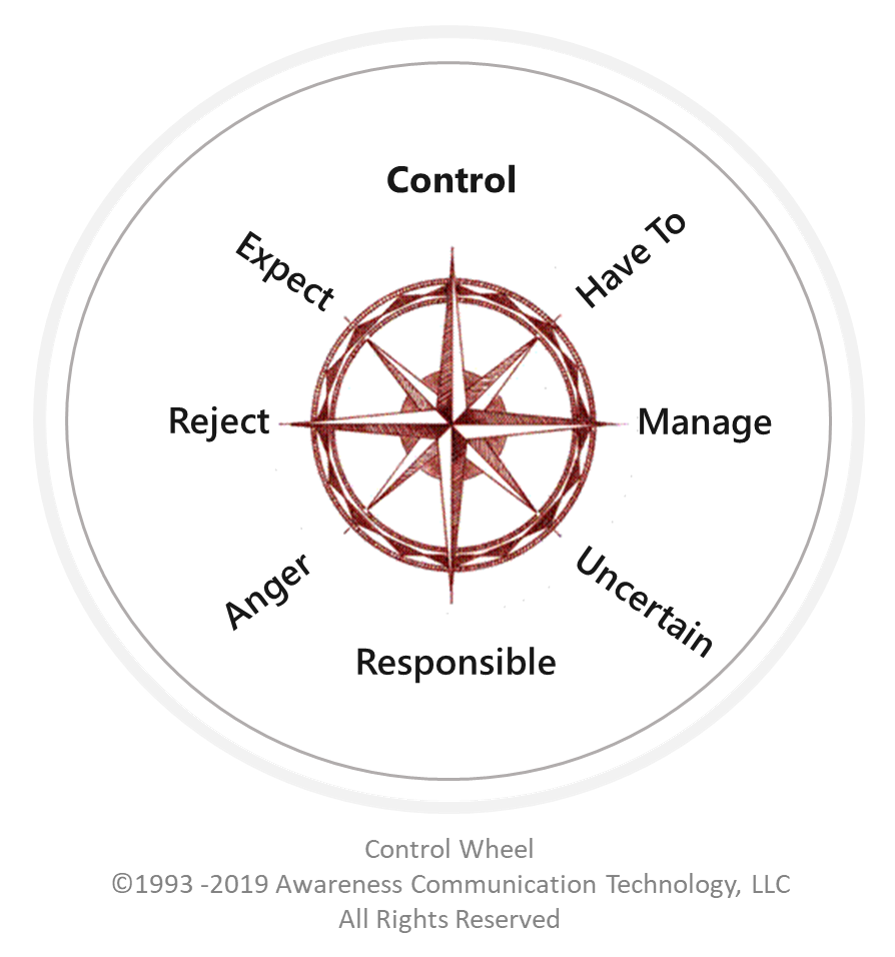 These models will permeate all dimensions of our lives and must be reversed if our communities and our country are to survive.
The Real Solution: Founded in Spiritual Principles
A real solution, fully developed (tested, proven and paid for), is found in AwareComm's proprietary Adaptive Intelligence (AdI™) algorithm.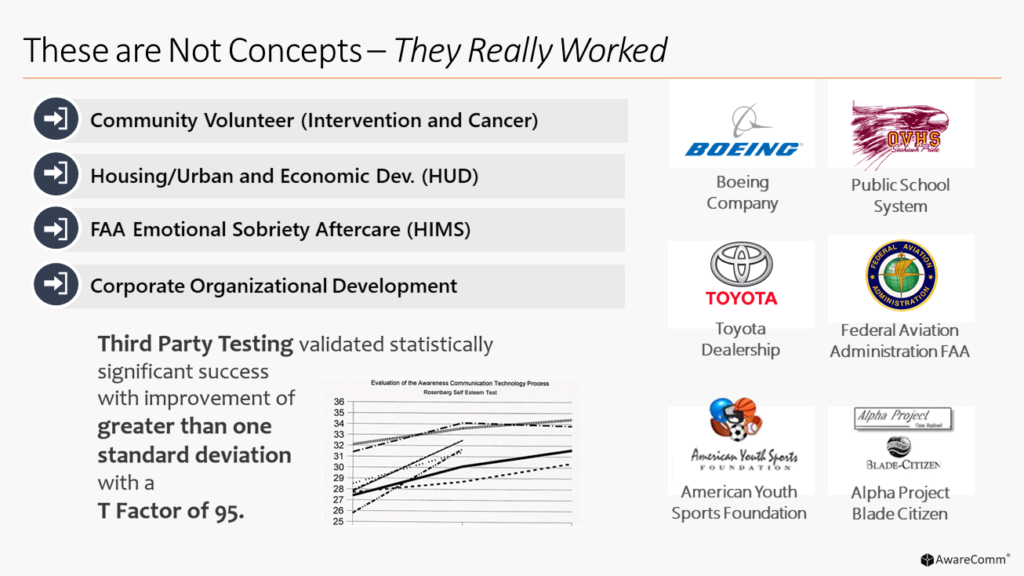 The AdI™ algorithm aligns with the intent of Pope Francis's call for a 'Good Algorithm,' to reverse the damage done by the irresponsible use of technology.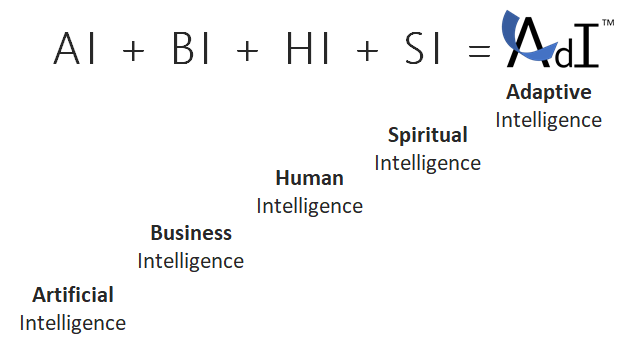 Rebuilding Community Commerce - - Rebuilding the Soul of a Community
AwareComm's AdI™ algorithm is available in a community Collaboration Laboratory (Co-Lab™) Research and ePublishing Institute, where people learn to take charge of their communities by transcending adversity to diversity and solidarity through the application of responsible commerce. Success is assured by applying the principles of Adaptive Intelligence to entrepreneurial thinking using socially responsible capitalism.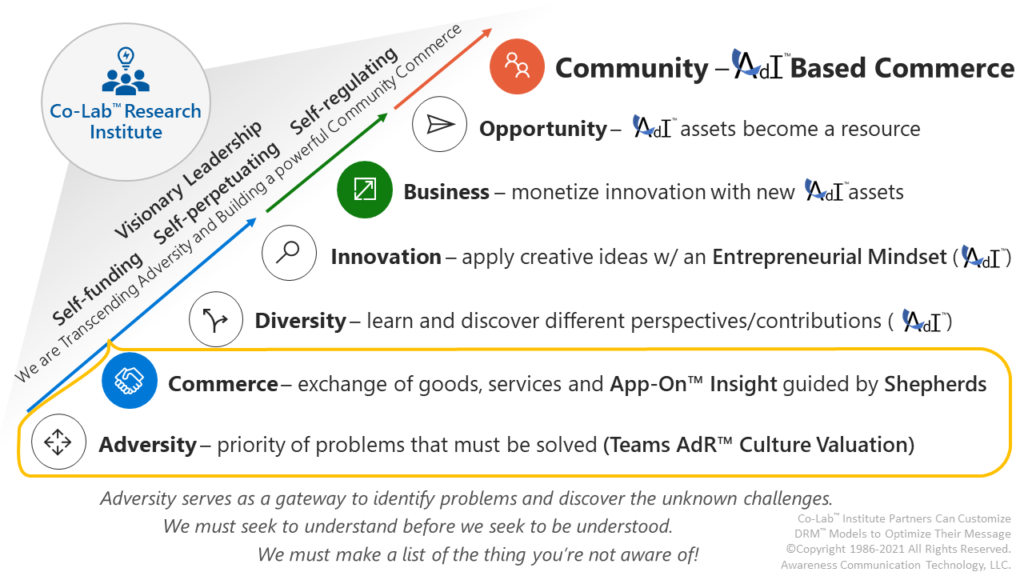 What comes from an established foundation of commerce rooted in spiritual principles and AdI™ is a new business model. This business model, for the application of Socially Responsible Capitalism, is our theme and driving inspiration.
A Co-Lab™ is the implementation mechanism of the result of 30+ years of field research.
Co-Labs™ create an environment conducive to learning, solidarity and change (old ideas are more quickly learned and new ideas are more quickly accepted and implemented).
Our Next Step
The AwareComm® Team is attracting partners in order to awaken in the people a desire for peace and solidarity as a way to fulfill their personal needs.
Through a careful blend of AI + BI + HI + SI the Co-Lab™ Research Institute has the correct balance of technology, methodology, human understanding, spiritual principles and data science to put us on the right track to individual social and cultural empowerment.
Due Diligence classes offer a deeper dive into the Co-Lab™ Research and ePublishing Institute to determine if this philosophy is effective for your community. You will learn:
The logical power of the AI + BI + HI + SI = AdI™ algorithm for communication and learning
The communication power of Co-Lab™ Research and ePublishing Institute to provide secure:

self-funding
self-perpetuating
self-regulating networks

The commerce power of Socially Responsible Capitalism, blending nonprofit and commercial applications
The application of Social Partnerships, bringing ethical business principles to overcome social challenges
The joy, satisfaction and pride of taking a role in returning our world to a state of freedom and opportunity - being proud to be a patriot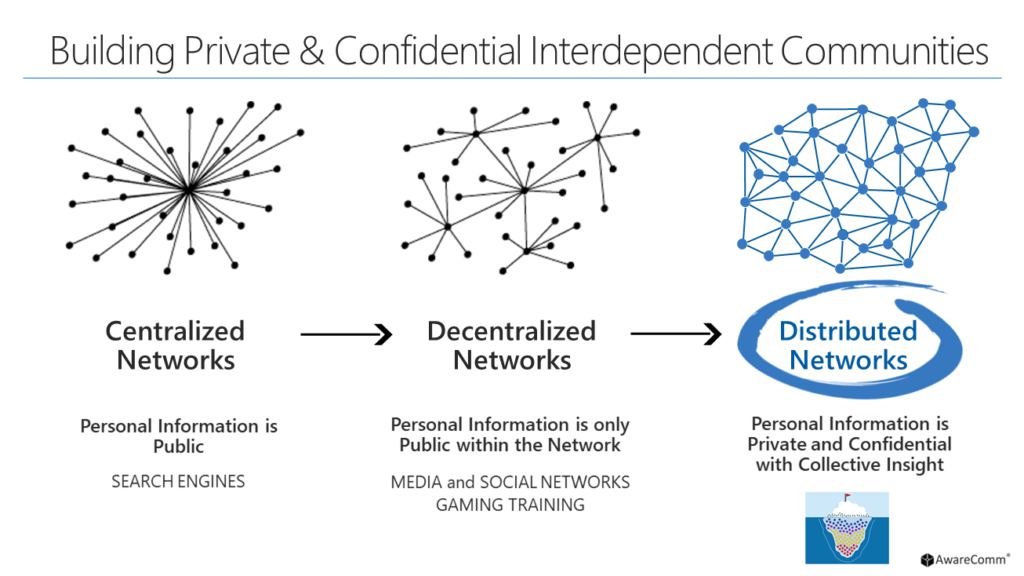 Inviting Potential Partners
For more information
and to receive your invitation to a Due Diligence class
email: SOS@AwareComm.com