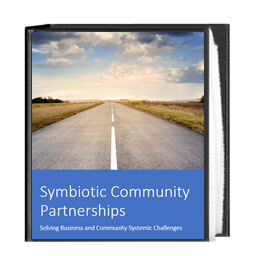 AwareComm®
INTELLIGENT SENTIENCE FOR LASTING CHANGE
AwareComm is dedicated to creating intelligent parallelism between human intelligence (social and personal aspects) and artificial intelligence.
We harness the collective power of Microsoft Technologies with AwareComm's Technology, Methodology and Sentience Data Science to solve systemic organization challenges, which in turn solves systemic community challenges and drives social-cultural change.
One example: Microsoft Teams has reached 13+ Million daily active users supporting their collaboration and communication as problem solvers and change agents.
AwareComm's Mission:
To create partnerships with Businesses and Nonprofits to solve organization and community systemic challenges resulting in strengthening individuals, developing collective unity, stimulate commerce and increasing social impact.
What problem do we solve?
AwareComm® Collaboration Laboratories (Co-Lab™ Institutes) overcome the resistance that emerges in organizations when trying to implement change (e.g. adopting new technology) and evokes acceptance and ownership by all stakeholders. An example benefit: reduce the loss of key employees and their corporate knowledge.
Partnership investment in our solutions for business overflow into community nonprofits.
The initial community focus is to address the intertwined problems of estranged veterans, homelessness, dependency and at-risk kids to create sustainable restoration: to reinstate dignity, enrich life and develop purposeful careers in commerce/business.